Boosting your district's mental health support
from A to Z
We serve as a virtual extension to your mental health program and give your students the skills they need to build meaningful social connections, feel seen and heard, and make lasting personal change.
What we offer

Whether you're seeking to build school-wide SEL capacity, screen for early identification of needs, or provide at-risk students with targeted interventions, tbh offers districts a one-stop-shop for inclusive mental health support.
For your students
Live, weekly process groups facilitated by licensed therapists

One-on-one virtual coaching with culturally-competent providers

Real-time access to SMS-based care concierge

Online community of like-minded peers
For your school team 
Access to a network of 100+ providers who can support your students on- and off-hours

CASEL-aligned screeners to track student social-emotional skills

Data dashboards with actionable insight about your students' wellbeing

Seamless escalation and handoff procedures for crisis situations
Jeanne K.
Student at Stanford
Hear what our students have to say
It was so nice to get to know my teammates and talk about what we're all going through. tbh really helped me deal with my anxiety and pressure to please other people. Also, the sessions were so real. No BS.
Jeanne K.
Student at Stanford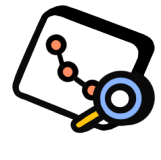 Identify students who are struggling.
Our evidence-based, CASEL-aligned screeners allow schools to identify unobserved academic, social, and behavioral challenges—and provide personalized, on-demand care options as early as possible.

Get your students connected to a therapist in hours.
We help schools cut down time-to-care by enabling students to meet with a professional therapist within hours, not weeks, of seeking out help.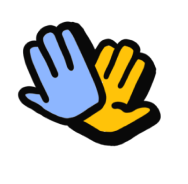 Rooted in Diversity, Equity, & Inclusion.
Over 50% of our providers identify as individuals of color and over 30% are fluent in a language other than English. With tbh, schools can offer more inclusive wellness services to underserved populations, including BIPOC, Latinx, and LGBTQA+, students.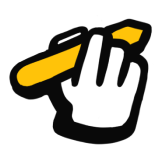 Designed for students, by students.
From initial research, to conception and implementation, students are involved in every step of our design process, allowing us to create solutions that drive real behavior change among youth and adolescents.
Step 1
Students sign up online, or get referred by a parent/school counselor.
Signing up is a simple process that only takes a few minutes. We get to know students, assess their needs, understand their goals, and get their availability. Throughout the process, parents and counselors are closely kept in the loop.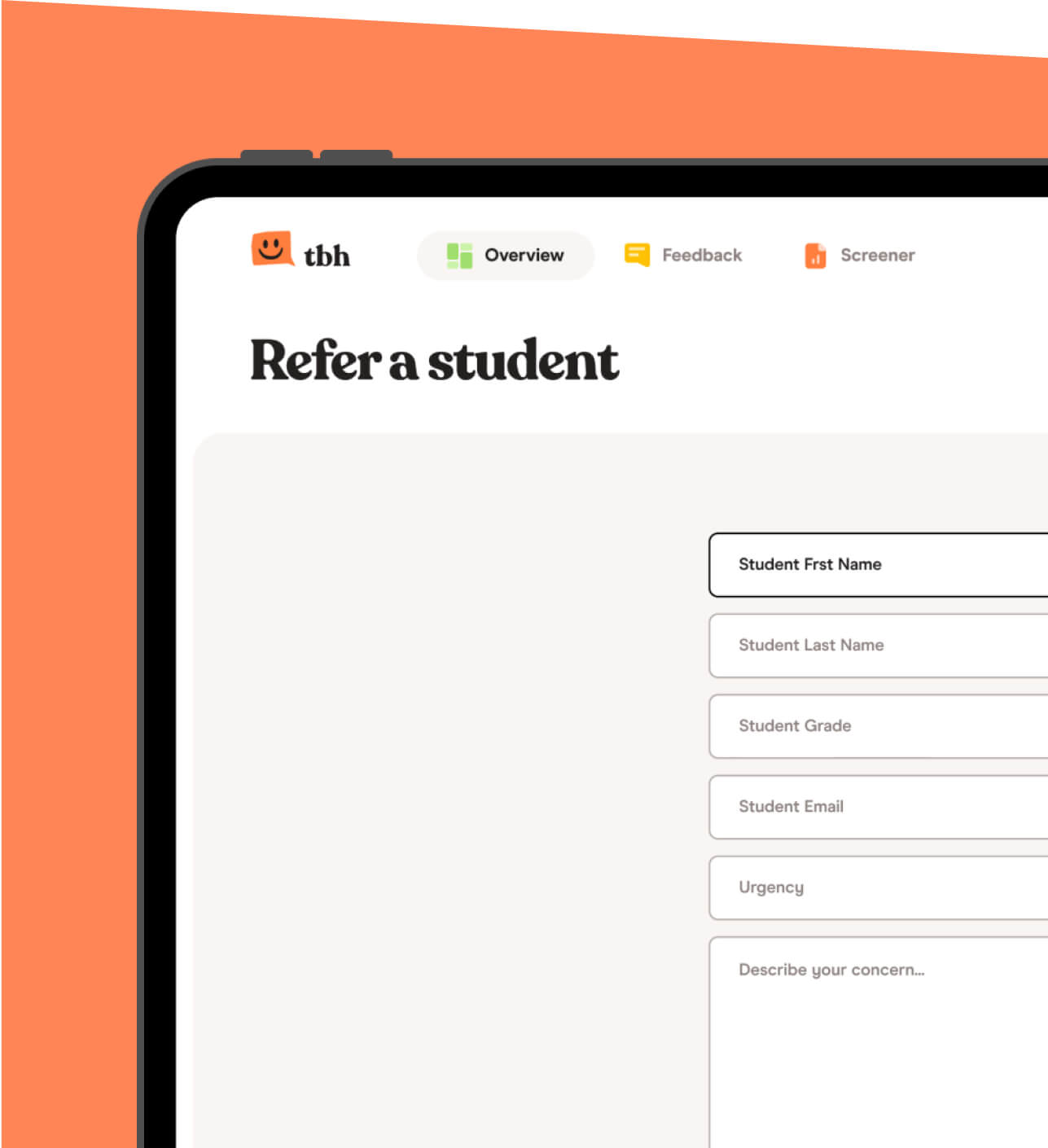 Step 2
We pair students with a licensed therapist.
A dedicated member of our care team onboards students onto the tbh platform within hours of signing up—and offers them custom-tailored care options, including 1:1 and group counseling.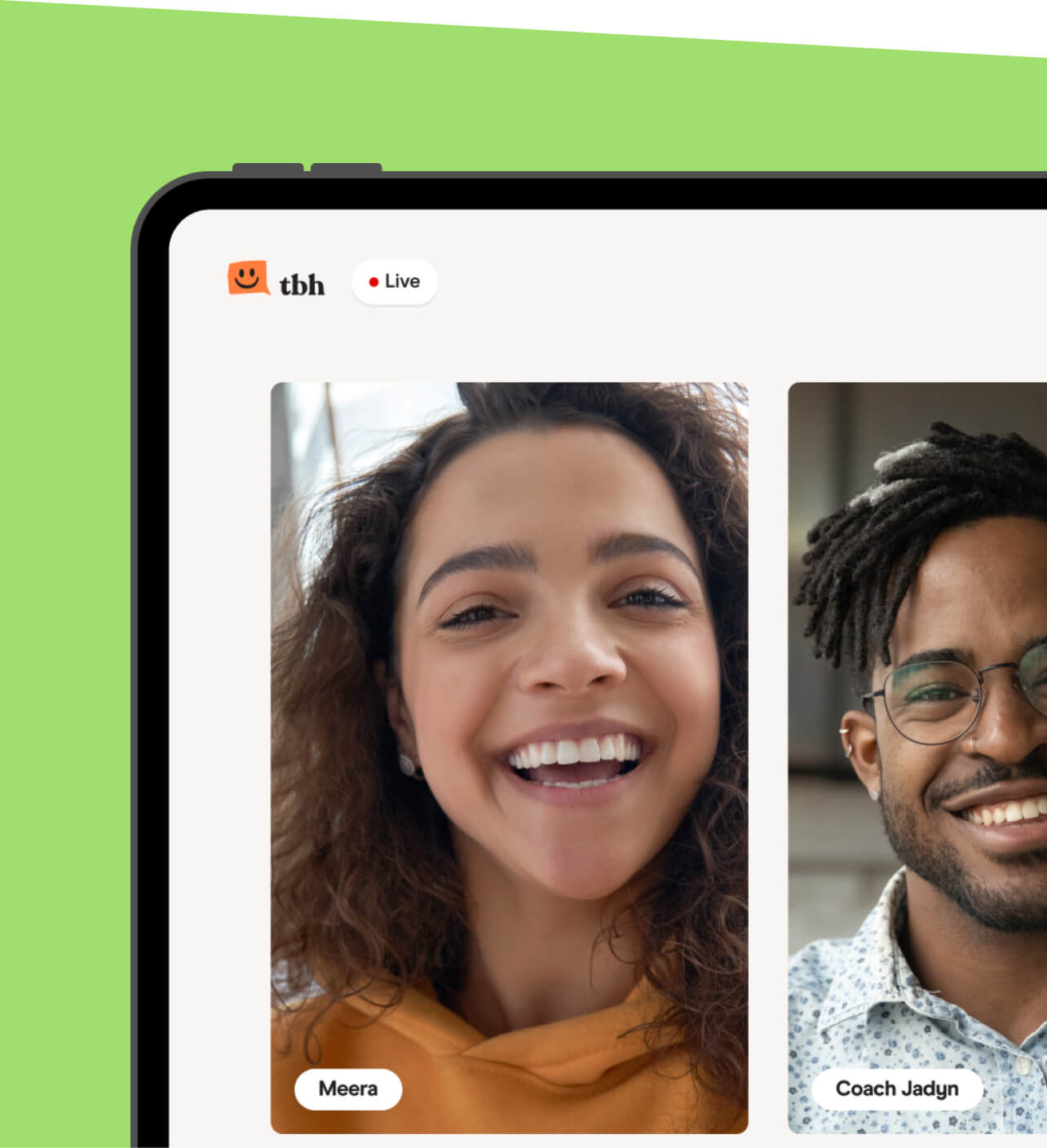 Step 3
Our care team directs students to the resources that best suit their interests and needs.
Whether a student is looking for one-on-one counseling, group support, self-help resources, or just a community of peers — we've got it all. Students can move through the different options at their own pace and based on their own needs.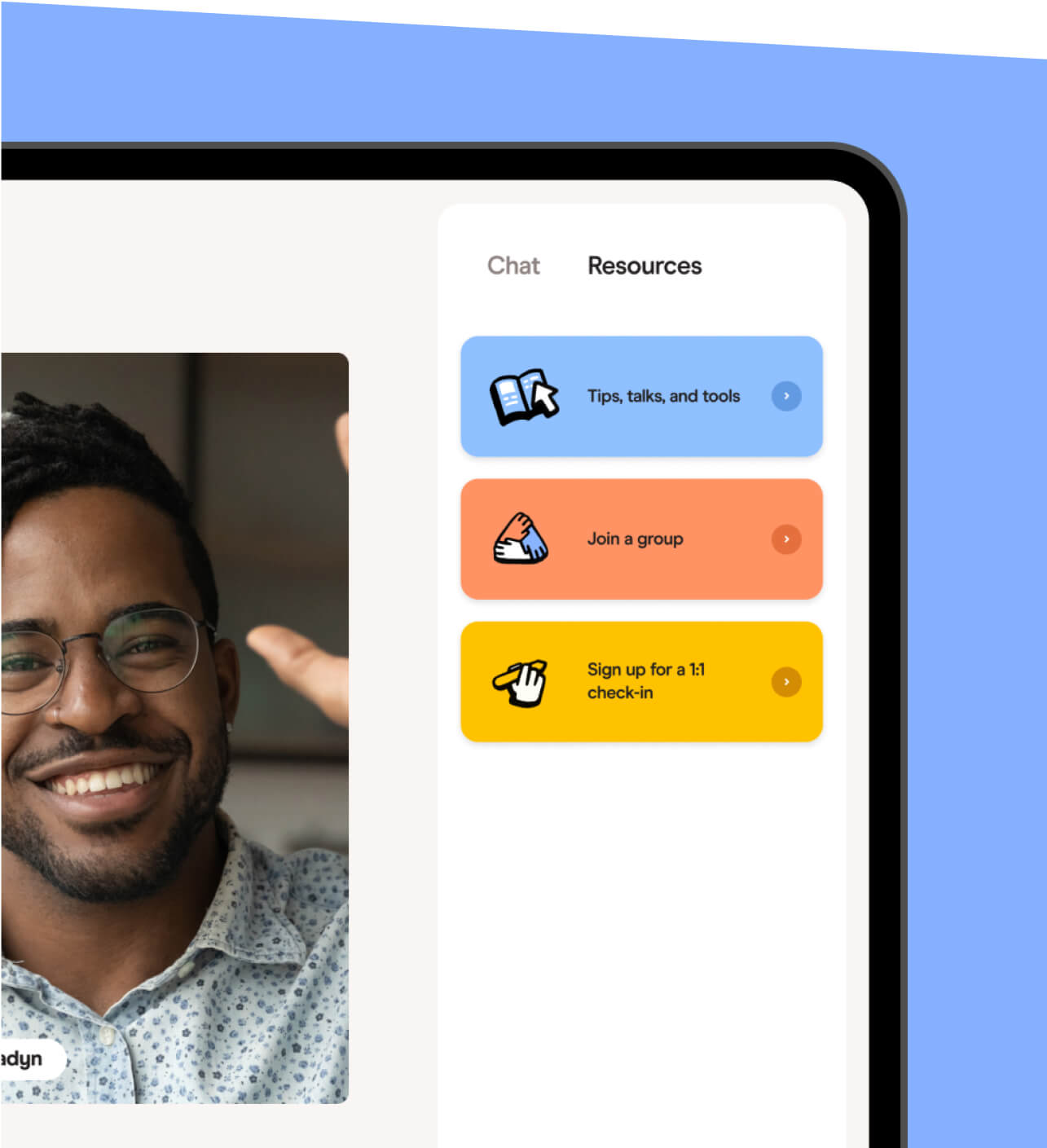 Step 4
We support students on an ongoing basis.
With tbh, mental healthcare isn't a one-and-done. Our care team works closely with each student on a regular basis — daily or weekly, based on need — to make sure no student falls behind. Think of us as your student's personal success coach.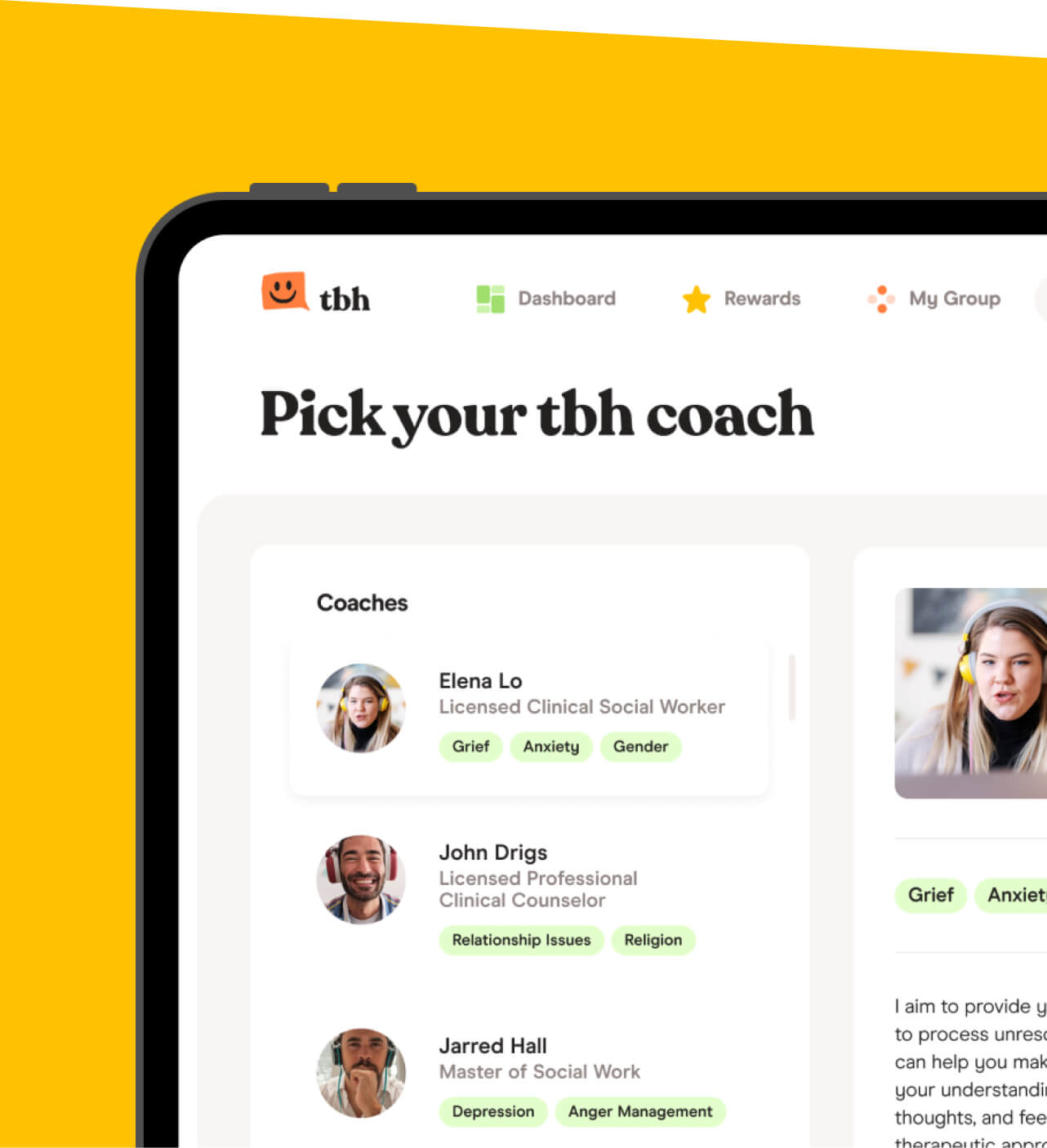 Step 5
Schools get real-time actionable data about how their students are doing.
Our interactive web-based dashboard allows schools to track key metrics pertaining to their students' mental health, evaluate program outcomes, and receive early warning notifications about students in need. We help you build a healthier, more equitable school community.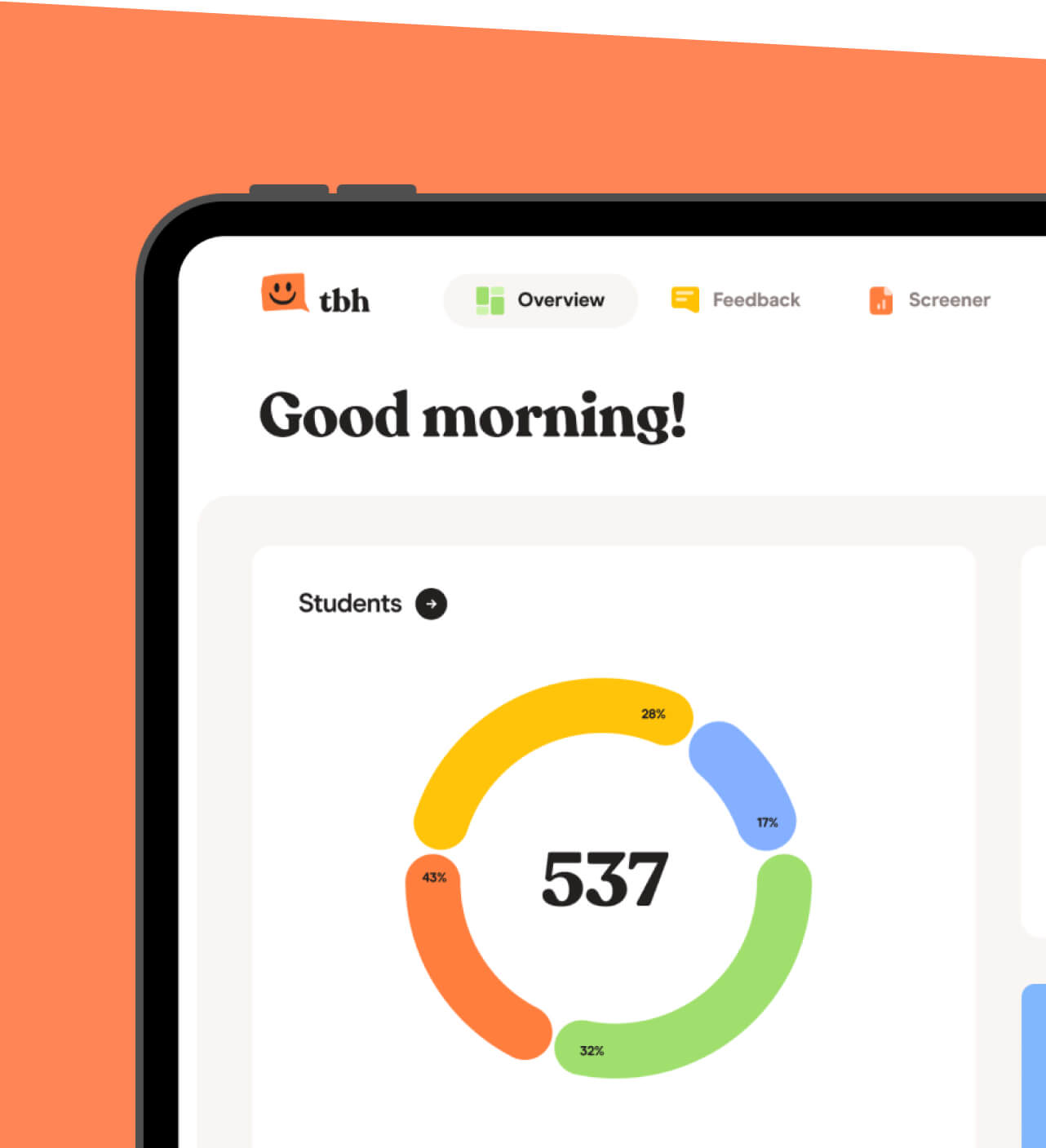 Ready to supercharge your district's mental health services? Get in touch now: