Scale Basic Needs supports without an added burden on staff
Our case management platform and virtual team of Care Navigators integrate into your Basic Needs program and help connect your students to critical benefits around the clock.
What we offer

Whether you have an existing Basic Needs program or are building one from scratch, our technology and virtual care team helps you reach your students 24/7—and ensure that they persist in their course of study.
For your students
A one-stop-shop for all of your students' Basic Needs questions and concerns

Real-time access to SMS-based Care Navigators that work alongside your team

Ongoing virtual case management to streamline students' benefit process from end to end

An interactive interface helping your students identify local, vetted resources and support
For your school team 
A virtual team of Basic Needs experts—intake coordinators, case managers, and subject matter experts—who serve your students alongside your in-house team

A state-of-the-art case management system that helps streamline collaboration between offices and departments

Customized reporting and analytics suite providing real-time insight on student engagement, impact, and outcomes

Faculty and staff training on Basic Needs challenges, needs, and resources

Provide Basic Needs support outside of business hours
Our team of virtual Care Navigators is available to your students around the clock—including weekends, holidays, and breaks. Because Basic Needs help shouldn't be a 9-5.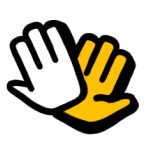 Establish a single and intuitive point of entry for students
No need to send your students to plead their case with multiple stakeholders on campus. We bring teams together, under one digital roof, to offer a student-centered support system.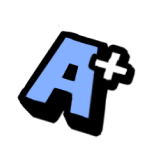 Track data and impact in real-time
Your teams operate at their best when they can base their decisions on data-driven insights. Our reporting suite helps you identify trends, analyze needs, and tailor interventions to effectively support your students.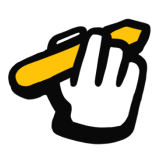 Scale your team without growing your headcount
Our team of Basic Needs experts work alongside your staff to screen students, manage benefits, and track progress,—without the need to increase your FTEs.
Ready to supercharge your school's Basic Needs services? Get in touch now: